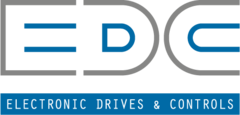 ACS150 three phase IP20 vsd
---
The ABB ACS150 micro vsd is build for ease of integration. A micro drive with applications ranging from mixers and conveyors to fans & pumps, the ACS150 drive comes with a range of built-in features such as PID control, brake chopper, fixed keypad & speed control potentiometers as standard. Flexible in its mounting alternatives, ACS150s can be used in various designs, saving both installation costs & time.With easy installation, intuitive design and straight forward start-up it it's one of the best small drives available on the market. Three phase, IP20, 400V 3ph the ACS150 drive ranges in power from 0.37kw to 4kw. With it's smooth operation, ease of use and robust design it's the go-to model for plug & play applications. ACS150 drives come packed with a host of features such as:
Scalar control

Integrated user interface and potentiometer

Built-in brake chopper

Built-in EMC filter for 2

nd

 environment
See the ACS150 user manual.  EDC is an ABB Authorised Value Provider of ACS150 vsds.
---