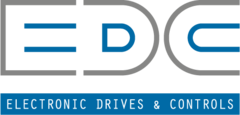 ACS800 three phase IP21 vsd
---
From late December 2016 the ABB ACS800 series of vsds will be superseded by the ACS880 range.
If you still require an ACS800 inverter, please contact us on 0141 812 3222 for pricing & availability.
The ABB ACS800 is an industry leader in terms of flexibility, reliability & longevity. These ABB industrial drives typically find their uses in process industries such as: power, chemical, pulp & paper, metals, chemical, and oil & gas. Flexible & intuitive in their design the ACS800 drives range has an ease of programming which makes it adaptable to a range of applications. The ACS800 drive can also be configured to meet your exact requirements, and order-based configuration is an integral part of the offering. 
Three phase, 400v IP21 vsds these units come complete with a rectifier, DC link, and inverter in one single AC drive unit. The 800 range is the drive of choice for more complicated or demanding applications and is renowned for its build quality.
A compact, intuitive vsd, the ACS800 drive series can come complete with built-in options of: IP55 protection, Brake chopper (R4-R6 frame), EMC filter for 1st env (restricted distribution according to EN 61800-3 - Cat C2). EMC filter for 2nd env, unrestricted distribution according to EN 61800-3 - Cat C3), analogue & digital I/O ext mods, Fieldbus Mods, Pulse encoder interface module.
Please contact us should you require this vsd in an IP54 (+B056) version. The complete drives & drive modules cover a wide range of powers & voltages, including industrial voltages up to 690v.
EDC is an ABB Authorised Value Provider of ACS800 vsds.
EDC service & commissioning for ACS800 Vsds.
---