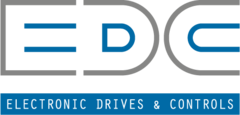 Fans & Filters from Texa - buy online
---
TEXA is an industry leader in the manufacture of cooling products & thermal management for the electrical control panel and electronics industry. With a reputation for reliability and quality its products are built to exacting, environmentally friendly standards. As such, their fans and filters are both durable & cost-effective. EDC stocks a full range of Texa fans and filters which can be shipped for next-day delivery. Easy to install and interchangeable with other fan & filter manufacturers' products the Texa range can ensure your enclosure is rated up to IP54 protection. With an industry-wide reputation, Texa is the perfect solution to the cooling requirements of your enclosures, regulating the internal 'climate' and prolonging the life of your installation. The range of fans & filters comes in two colour options. 
See the range of panel lights also available from Texa. With led lighting and magnetic fixings, as many as ten lamps can be connected quickly & easily, in series. Suitable for all panels & enclosures they offer the perfect solution for when space is limited.
See the 2023 texa fans, filters and accessories range.
---