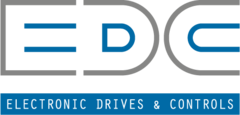 ACS310 Three phase IP21 vsd
---
The ABB ACS310 vsd is an extension to the ABB standard drives family and is a series of general purpose drives specifically designed for variable torque applications, such as pumps and fans. The specific design includes a powerful set of features which benefit pump and fan applications - including built-in PID controllers and PFC (pump and fan control) - which vary the drive's performance in response to changes in pressure, flow or other external data. Typical applications include: Booster pumps, irrigation systems, level control and centrifugal fans.
A truly energy efficient variable speed drive, the ACS310 has an energy optimiser which helps to improve the system's energy efficiency whilst working at partial loads This, combined with pre-programmed application macros, an intuitive user interface and several assistant screens, speed up the installation, parameter setting and commissioning of the drive.
EDC is an ABB Authorised Value Provider of ACS310 vsds.
---