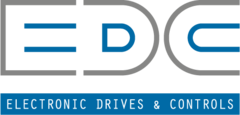 ACH580 THREE PHASE HVAC IP54 VSDS
---
The all new ABB ACH580 variable speed drive. Browse the new, state-of-the-art collection of HVAC drives from ABB - brought to you by EDC, at the best prices & with the best level of service available - anywhere (EDC has been rated 100% for quality by Achilles) - a fact we are proud to announce on our 20th year of trading. Contact us for our special pricing on this new, unique range from the industry leader in variable speed drives. Call 0141 812 3222 now! Click on the picture below to read more on the new ACH580 range.
On the launch of the new ACH580 series ABB commented:

"Variable speed drive technology has moved on dramatically inthe past decade. The footprint of drives has decreased by some 70-80%. Reliability - or the mean time between failure (MTBF) - has increased five-fold. As a result, customers could be missing out on developments that bring lower running costs to buildings, improved safety features and quicker installation, commissioning and start-up routines. Now is the time to rewrite your technical specifications with the ABB HVAC drive, ACH580". 

With build in features which reduce on-site commissioning time, seemless integration, and an all-compatible architecture the ACH580 series provides some of the most reliable motor control in the market-place today, allowing you to "optimize energy efficiency and maximize output." The ACH580 proves that not all drives are created equal.

---