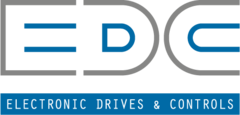 ACS580 3 PHASE IP21 VSDS
---
To assist our customers in the transition to the new ACS580 range EDC is offering free commissioning /training with your first order for ACS580 drives. Contact us for details.
The evolution of the ABB ACS range of drives reaches its epitome in the ACS580 series of inverters from 0.75kw to 250kw (200-240v & 380-480v 3 phase). Wall mounted & designed for a multitude of applications - both variable and constant torque - the ACS580 inverter is a plug and play model. Compact, compatible and uncomplicated, the intuitive ACS580 drive
comes with a host of built in features - and one of the most straight forward menus for ultimate ease of programming and commissioning (it comes as standard with embedded assistants). The ACS580 range can even be programmed without mains power (and whilst still in its box) via the CCA-01 'Cold Configuration Adapter'. As such, it is the natural successor to the ACS550 series of drives and in due course it will superseded the ACS550 series entirely. The drive can be used as a stand alone unit, or connected to any automation system and has been designed for the better handling of harmonic issues. Supplier in IP21 as standard and complete with its own ACS-AP-S keypad (or ACS-AP-I  - the industrial version and a keypad also compatible with the ACS880 industrial series of vsds) and coated boards, the unit also comes in an IP55 option and with a selection of additions which enables you to create your own bespoke drive  -specific to your exact application requirements. The ACS580 comes with manual supplied in CD format, but hard copy versions are also available under product code ACS580 manual, for £39.00 + vat. The brake chopper is a standard feature in the ABB ACS580 vsd range (up to the R3 frame size). Featuring built-in energy calculators, the ACS580 drive can monitor CO2 and kWh, allowing the user to implement small changes, monitor the outcome and fine-tune the philosophy of the drive to ensure the most energy efficient operation. Operating on the same (or smaller footprint) than the ACS550 series, the ABB ACS580 is backward compatible with the first generation of ACS550 drives. Drive composer tool entry can also be downloaded free of charge -  direct from the ABB web site.
Do you need fuses with your new ACS580 variable speed drive? EDC stocks a wide range of Cooper Bussmann industrial fuses - perfectly suited to your ACS580 drive. See our recent blog about how simple it is to commission the ACS580 drive, or see the features and benefits of an ACS580 drive.
---