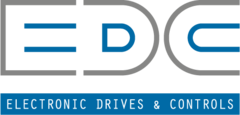 ABB ACS480 VARIABLE SPEED DRIVES
---
Compact and uncomplicated. Robust and reliable: ABB brings you the new ACS480 series of general purpose, variable speed drives (ranging from 0.75kW to 22kW 380-480v).
Designed as a 'little brother' to the ACS580, the ACS480 is the replacement drive for the ACS310 general purpose and ACS355 machinery drives. So what are its benefits?
Comes complete with its own keypad - supplied as standard

Cabinet-optimized, IP20
Simple to select, install and use
Compact design with all the essential features built in
Built-in functionality for controlling many basic applications
Energy-efficient features for optimal energy use
Connectivity to most common automation networks
Wide availability and support via ABB's drive Value Providers
Many applications don't need all-singing, all -dancing features in the VSD controlling them. They just require the basics: a simple, efficient, easy-to-operate, inverter. Meet the ACS480. Dependable and simplified in its operation, it comes packed with all the features required for applications such as conveyors, compressors, fans & pumps in the food & beverage, textile, printing, automotive and material handling industries. As you can see, for a 'little brother', the ACS480 inverter packs a powerful punch. Supplied with a brake chopper, EMC C2 filter, Modbus RTU fieldbus interface, safe torque off functionality and icon-based keypad (ACS-BP-S) as standard, the hard-working ACS480 comes ready to plug and play. So how can you make it work for you? Well, as part of the features and benefits of the ACS480 you'll find that accurate & precise speed control increases production uptime - even when the load varies, while adjustable accel/decel ramps improve your pump control. Additional energy savings can be made with the energy optimizer function and an integrated brake chopper makes for faster and more accurate start & stop cycles. The safe torque off function also helps ensure machinery and personnel safety. See the ACS480 catalogue for more information, or be the first to see the new ACS480 flyer....or really dig into the product details with the ACS480 drives hardware manual.
See more product information on the ACS480 VSDS
---